Beihang University hosted an event on October 31 to celebrate its decade-long partnership with Politecnico di Milano, one of the prominent technical universities worldwide.
The event opened with a meeting involving senior staff of the two universities. Beihang's President, Professor Xu Huibin, gave a warm welcome to the vice rectors of Polimi, Professor Donatella Sciuto and Professor Giuliano Noci.
Their entourage include Professor Paolo Biscari, Professor Franco Bernelli, Professor Sergio Pignari, and Ms. Clara Galeazzi.
Following the top-level meeting were parallel discussions in the fields of Electronic & Electrical Engineering, ICT, and Aerospace. Academic staff in relevant schools at both universities identified areas of mutual interest which could be developed into areas of collaboration in the future, including staff mobility, bilateral workshops, and joint doctoral programs.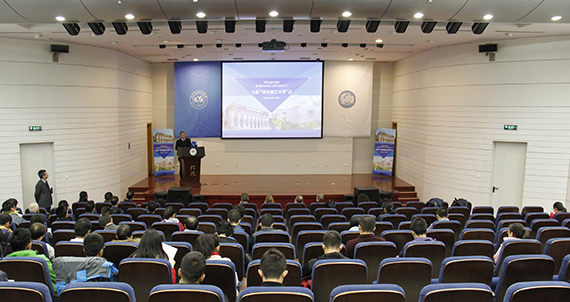 The afternoon featured a series of exciting presentations from the Italian delegation as well as exchange student representatives. Professor Sciuto firstly gave an overview of Politecnico di Milano. Her colleagues introduced the audience to Polimi's PhD School, Department of Aerospace Engineering, and Department of Electronic, Information and Bioengineering, respectively.
Student representatives from both universities shared their rewarding experiences of exchange study in Italy and China.
The Polimi Day ended with a campus tour, highlighting Beihang's National Key Laboratory of Virtual Reality Technology & Systems and the Interdisciplinary Research Centers.
The event reciprocates a visit made to Italy in July by Professor Xu, when he visited Polimi and met with Rector Professor Giovanni Azzone as well as 26 Beihang students, who were attending a summer program organized by Polimi's School of Architecture.
Nov 1, 2016