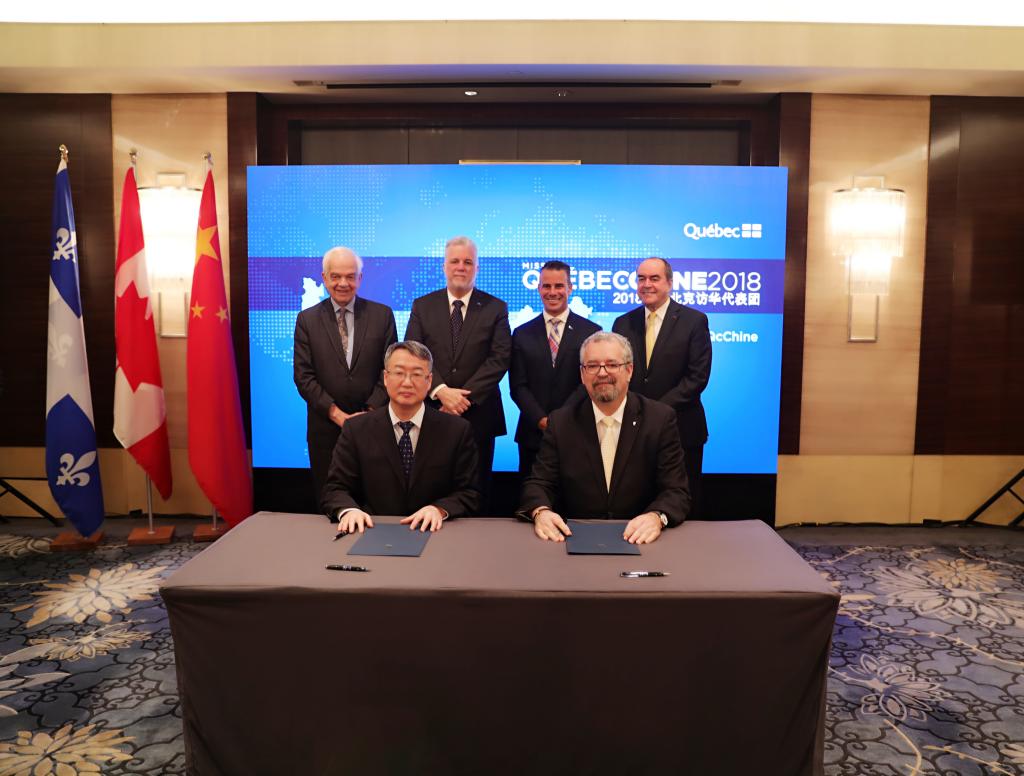 An agreement was signed between Beihang and UdeM on joint doctorate supervision between the two institutions.
On January 22, Professor Huang Haijun, Vice President of Beihang University, and Professor Guy Lefebvre, Vice Rector of Université de Montréal (UdeM), signed an Agreement for Joint Thesis Supervision between two institutions. The signing ceremony was witnessed by Philippe Couillard, the premier of Quebec, Canada and John McCallum, the Canadian Ambassador to China.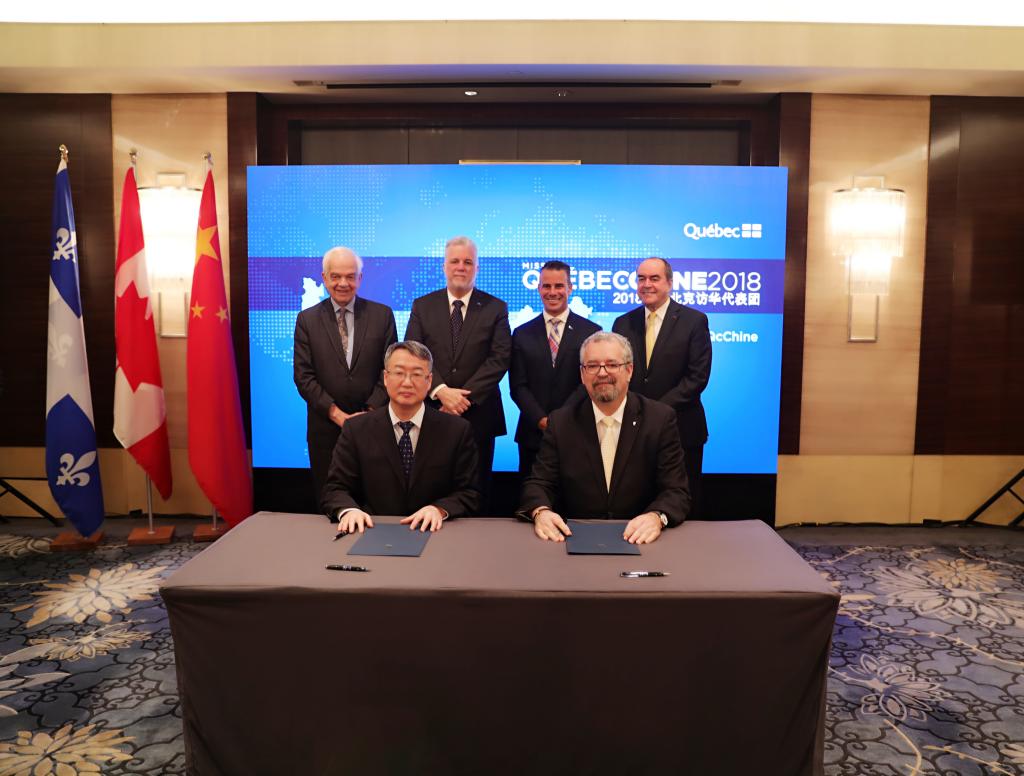 According to the agreement, the two universities will collaborate on joint doctorate programs in which students can be jointly supervised by advisors from both sides and be awarded with doctorate degrees of both universities when requirements are fulfilled.
Founded in 1878 in Montréal, Université de Montréal is one of the world-leading research universities with its excellent academic standings. It currently has 66,506 students, studying in 16 different schools and two affiliated schools: École des Hautes Études commerciales de Montréal and École Polytechnique de Montréal. Beihang and UdeM officially established partnership in March 2017.
Jan 22, 2018